This is a Page RP for the battle between Shinzou and Rayne during the War of the First as a part of the Days Gone By Arc
---
Both combatants come face to face in a cesspool of warfare.
Rayne -member of Astrea
-Azrael


-sigh- I'd gladly recommend you to someone who would be a lot more invested in this battle, right now I'm just not feeling it.
| | |
| --- | --- |
| | I don't think you've got much choice child. -Does several hand signs and a glowing cube forms around Rayne, attempting to just immediately kill her with Dust release.- |
Rayne -member of Astrea
-Azrael


-using advanced senses she was able to preemptively jump backwards and barely avoids the dust release cube- If that's how you wanna play it -she punches the air and sends a tremendous blast of telekinetic force towards Shinzou.-
| | |
| --- | --- |
| | Maybe your heart will be worth it yet. -Creates an explosion under myself to send myself soaring into the sky above the blast of telekinetic force, and spews a massive torrent of lava downwards at Rayne. |
Rayne -member of Astrea
-Azrael


My friends tell me my heart is ice so I wouldn't get too hooked on the idea, I appreciate the thought though -Mastema sprouts on her back and she waves her wings, sending out large forces of shredding winds the push aside the lava before it can reach her-
| | |
| --- | --- |
| | -Dives through the air towards Rayne and releases a large explosive shockwave at her as I fall, before creating an ice mirror in the air under me, and using it to redirect myself to her side, where I quickly extend my hand towards her with black tendrils and release an explosion from my fist as it comes into contact with her.- |
Rayne -member of Astrea
-Azrael


-uses a telekinetic shield to block the shockwave, following on from this she counters Shinzou's explosive fist by concentrating cosmo into her fist and releasing an explosion back-
| | |
| --- | --- |
| | -Had sent my foot underground at the same time that i'd launched the other attack, and it suddenly erupts from the ground behind Rayne and explosively rams into her spine. |
Rayne -member of Astrea
-Azrael


-rammed and sent flying forward but she corkscrews mid air and lands gracefully into a forward roll- You're tricky -she channels cosmo through her body which augments her physical capabilities- Celestial Brawler -she dashes towards Shinzou and delivers a successive kicks to his torso and neck-
| | |
| --- | --- |
| | -Creates an Ice Mirror in front of myself to take the kick, and after it is shattered I send myself through one of the shards and smash another explosive punch into Rayne's face at incredible speed.- |
Rayne -member of Astrea
-Azrael


-being able to track Shinzou's movements through the ice with her own advanced cognitive skills she catches his fist and mitigates the explosive effects with cosmo before crushing Shinzou's hand with immense force and pushing him several hundred of meters away-
| | |
| --- | --- |
| | -My body turns into a cloud of smoke as Rayne attempts to crush my hand, before I quickly reform behind her and fire off a beam of Dust Release.- |
Rayne -member of Astrea
-Azrael


Divine Devil's Blessing -the enhanced wings of Mastema spread and block the Dust Release Beam- You're becoming tedious -a volley of razor sharp feathers capable of slicing through rock is fired at Shinzou-
| | |
| --- | --- |
| | -Creates a wall of crystal to black the feathers, before shattering it and firing the shards at Rayne.- |
Rayne -member of Astrea
-Azrael


Enough -furrows her eyebrows and stops the shards of crystals in midair before scattering them-
| | |
| --- | --- |
| | -Creates several explosive clones that sprint at Rayne and explode near her. While this is happening I charge up a significant amount of chakra, and fire off a massive blast of Dust Release that wreaks havoc on the area.- |
Rayne -member of Astrea
-Azrael


-soars into the air avoiding the clones and dust release blast barely avoiding both and starts to manipulate the visible light in the area with telekinesis to make things darker-
| | |
| --- | --- |
| | -Fires a massive Ice Release Dragon up into the air where Rayne flew, but had infused it with his Explosion Release Chakra, and sets it off as a massive bomb at the last second.- |
Rayne -member of Astrea
-Azrael


-watches the ice dragon come up towards her and begins forming a bow and arrow made from the Aether's Light of Divine God Slayer Magic- Give me strength -she as the dragon gets closer she fires the arrow of Aether's Light and grants it explosive properties so upon contact it'll blow up-
| | |
| --- | --- |
| | -The Dragon and arrow both explode and Rayne is presumably caught up in the large explosion that it creates.- |
Rayne -member of Astrea
-Azrael


-had an advanced telekinetic shield in preparation for the large explosion- I'll leave the arrows to Robb -she retracts Mastema and pulls AhGhul from her arm; Rayne then goes on to use Aether Light to supplement the capabilities of her blade and slashes the air which results in the earth being sliced in half and large compressed blade of light being fired at Shinzou-
| | |
| --- | --- |
| | -Tries to harden my skin with crystal release and is hit and totally fucked up by the blade of light.- |
Rayne -member of Astrea
-Azrael


Rapture -a large magic circle appears around the area with both Rayne and Shinzou inside- It's over... give up now
| | |
| --- | --- |
| | -Curses and fires a massive Dust Release beam at Rayne.- |
Rayne -member of Astrea
-Azrael


-shields herself from the Dust Release beam by creating a wall of Aether light- Law -a bright light envelops the area of the magic circle and in a flash a tremendous amount of damage is inflicted onto Shinzou-
| | |
| --- | --- |
| | -Has exhausted most of his energy and fails to put up a defense.- |
Rayne -member of Astrea
-Azrael


-walks up to him and just knocks him out with the hilt of her sword- Consider that mercy.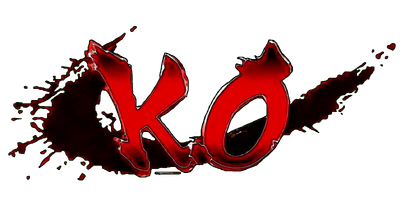 Ad blocker interference detected!
Wikia is a free-to-use site that makes money from advertising. We have a modified experience for viewers using ad blockers

Wikia is not accessible if you've made further modifications. Remove the custom ad blocker rule(s) and the page will load as expected.