This is a Page RP for the battle between Epsi and Jessica during the War of the First as part of the Days Gone By Arc
---
Jessica and her squad infiltrate an enemy camp and butt heads with a group of forces waiting for them.
Jessica -member of Astrea
-Lyrebird


W-who, oh me? I'm nobody. Absolutely no-one to worry about, it's all sunshine and rainbows with me, I just accidentally wandered here -mutters words quietly-
| | |
| --- | --- |
| | -she draws a sword- Do you want to die? |
Jessica -member of Astrea
-Lyrebird


Umm, no? Not yet atleast? What kind of question is that :v? Do you want to die? Who even wants to :3? -mutters quietly again- [Spear.] -Spears of Darkness appear around the area, however, as they are inherently darkness, blend in with the shadows covering the land.-
| | |
| --- | --- |
| | I always get stuck with the crazy ones -her skin begins to harden in defense as her apprehension of Jess's attack grows- |
Jessica -member of Astrea
-Lyrebird


Hey, don't call me crazy, that hurts my feelings. So mean -The spears suddenly move from the shadow, darkness coming out of the darkness to attack Epsi, and on impact, producing several incredibly destructive explosions with each continuous attack, intended to have the additional effect of blowing her back-
| | |
| --- | --- |
| | -produces iron devil slayer spikes from her body which are augmented in the power cosmo to block the explosive darkness before sending these cosmo iron spikes towards Jessi at supersonic speeds- |
Jessica -member of Astrea
-Lyrebird


-Suddenly, a pillar of darkness possessing surprising durability emerges infront of Jessica's body, as Jessica quietly mutters the word, Shield, protecting her from the onslaught of attacks. The iron is subjected to the frigid properties of Jessica's darkness, making them brittle on impact, much to Jessica's favour, as a sudden blade of Dark properties extends at tremendous speeds towards Epsi, seemingly getting stronger as it pierces through the barrier, with waves of darkness simply being dispersed throughout the battlefield as it's trail.-
| | |
| --- | --- |
| | Conflicting personality and abilities -counters the blade with her own explosive wave of Ki, which acts as a defence whilst simultaneously vaporizing her surrounding area- |
Jessica -member of Astrea
-Lyrebird


-Jessica leaps on the blade as the Ki and blade collide, as the blade's structure is damaged at the tip, effectively making Epsi safe from the actual blade but still relatively vulnerable to the waves of darkness. Jessica rides the waves of darkness akin to surfing, before leaping off of the blade's waves and behind Epsi, as the environment becomes entirely cold and dark, blocking off Epsi's sense of sight and rendering Jessica practically invisible, with her voice seemingly disembodied,the application of Shade Forge: Dark Chills. - Yeah, I get that alot :3. -Jessica then produces arms of darkness that erupt from the ground, and in the darkness, hundreds of thick, shadowy arms emerge, grabbing and restraining Epsi, with others attempting to throw her around like a ragdoll.-
| | |
| --- | --- |
| | -emits her elemental cosmo of lightning to illuminate the area and easily avoids the black hands, keeping her distance. She then creates a magnetic field which draws Jessica into it. Epsi then takes this opportunity to channel regular cosmo in her right hand punch Jessica in the throat to send her flying back- |
Jessica -member of Astrea
-Lyrebird


-The lightning's vibration's are greatly slowed down, Jessica's special darkness continuously sapping away at the heat that the lightning may have produced, Epsi's body becoming slowly invaded by the cold presence of her darkness, as the lightning manages to fight off atleast to an extent the mostly Cosmo based Darkness. Noticing her body being pulled in, Jessica quickly bypasses the summoning of her Celestial Spirit and instantly activates Star Dress, applying Fall on her own body, counteracting the force of magnetism with that of gravity. Having nothing to lose by staying still, the cold continues to befall Epsi unless she does something. Being able to stay still, Jessica is capable of seeing Epsi's negative emotion in her intent to punch her.- Man, you really are mean >.>.
| | |
| --- | --- |
| | -burns up her Cosmo to keep herself warm as well as raising the temperature of the surrounding area, using her Knight ability of Break, she channels her magic power to the tip of her fist as well as augmenting it with elemental cosmo of lightning, she strikes the ground with force so great that the resultant shockwave of magic and cosmo cleaves through the darkness destroying it in it's entirety as well overwhelming Jessica scorching her severely- |
Jessica -member of Astrea
-Lyrebird


-Jessica is struck by le shockwave, though as the pillar erected earlier was simply pierced through, not destroyed or dispersed, a great deal of the damage is absorbed by the singular pillar. Jessica, despite being shocked by the lightning, manages to bear it, as the lightning is once more sent into the ground due to gravity effectively pulling the lightning to the ground, literally grounding the electricity.
| | |
| --- | --- |
| | -a magic seal appears in Epsi's hand and she pulls out a long katana- |
Jessica -member of Astrea
-Lyrebird


Ooh, looks like fun. -Jessica uses Shade Forge:Sword, as a lengthy blade composed entirely out of darkness emerges, as it solidifies into a crystalline matrix.- Let's do this :v! -Jessica rushes forward as her sword seemingly extends to follow Epsi in a single slash, waves of darkness being emitted to push Epsi back and freeze her atleast to an extent on impact.- [Pillar down, and shield.] -Pillar from before seemingly falls horizontally, before condensing itself into a black shield created of tesellating polygons, Jessica seemingly completely prepared for a one handed weapon duel in a flash.-
| | |
| --- | --- |
| | -Epsi runs towards Jessica and as they get closer to eachother, Jessica's sense of time has been completely thrown off, the attacks that she thinks she has used have in fact not yet taken place in reality and as she finally comes to her senses she finds herself impaled on the sword- |
Jessica -member of Astrea
-Lyrebird


-Not actually capable of time manipulation, Jess finds herself on the sword.- Huh? How did I get here? -However, as le sword penetrates her body, her body turns into shadow, a display of Shadow Body, the lesser form of what she would do next, Shadowsinker. Jessica quickly sinks into the floor, and into Epsi's shadow, effectively moving behind Epsi, before re-emerging, repeating everything she did before.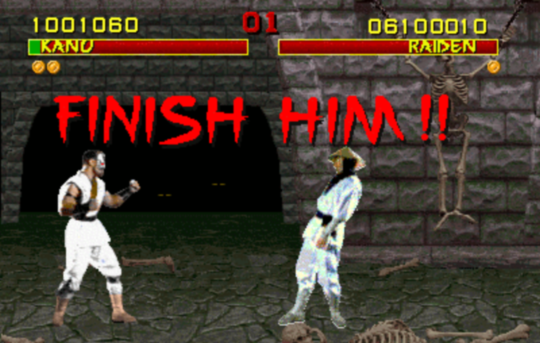 Jessica -member of Astrea
-Lyrebird


Whaa? -Jessica condenses her Cosmo into psychocrystals and creates the Crystal Net, keeping her in position and holding her there as the Darkness freezes her body. Jessica, with striking power enhanced by Cosmo and Star Dress, simply punches Epsi into the net, forcing her to go lights out.-
Ad blocker interference detected!
Wikia is a free-to-use site that makes money from advertising. We have a modified experience for viewers using ad blockers

Wikia is not accessible if you've made further modifications. Remove the custom ad blocker rule(s) and the page will load as expected.