This is a Page RP for the battle between Angelo and Kazuo during the War of the First as a part of the Days Gone By Arc
---
Both combatants come face to face in a cesspool of warfare.
Kazuo -member of Astrea
-Professional Shitbag


So I assume I gotta fight you now, right? Seems to be how these kinda things usually go.
| | |
| --- | --- |
| | We are literally in the middle of a war you stupid idiot, why are you even speaking to me? -Flares up his Nen aura around himself and instantly appears in front of Kaz to hit him with a lariat.- |
Kazuo -member of Astrea
-Professional Shitbag


Well excuse me for trying to be friendly. -Daft Punk grabs Angelo's arm and swings him around before throwing him down to the ground and charging at him with rapid punches as he lands to send him down further through the earth.
| | |
| --- | --- |
| | -Angelo no sells Daft Punk trying to swing him, and just continues his momentum and rams Daft Punk into Kaz to send them flying.- |
Kazuo -member of Astrea
-Professional Shitbag


-Is knocked back a decent distance away but quickly recovers by using Gravity Magic to fly back towards Angelo while using Flash to fire a large beam of Light Magic at him.
| | |
| --- | --- |
| | Take this! -Leaps into the sky above the beam of light magic and comes rocketing down with powerful dropkick to Kaz's face.- |
Kazuo -member of Astrea
-Professional Shitbag


-Uses Dhoruf Luyila to heavily increase the gravity around Angelo as he does his dropkick, altering his trajectory to send him straight down to the ground. As he's sent to the ground, I use Aug Al-Hazard to create giant sharp spikes of earth that shoot forth from the area where he will land in an attempt to impale him as he falls.
| | |
| --- | --- |
| | -Flexes and the spikes of earth shatter upon contact with me. Kips up to my feet after falling and sprints at Kaz with ridiculous speed, before ramming my shoulder into him to send him flying off into the distance.- |
Kazuo -member of Astrea
-Professional Shitbag


Uses [ HARDER BETTER FASTER STRONGER ] on myself, greatly increasing my durability and tanks the shoulder tackle before activating my Innocence and using Strength Magic to boost the physical strength in my arms and punching straight into Angelo's chest with the added power of the strength magic as well as the effects of [ HARDER BETTER FASTER STRONGER ], in addition to shocking him with over 100,000 volts of electricity with my Innocence.
| | |
| --- | --- |
| | -Ducks under the punch and moves behind Kaz in one fluid motion, before grabbing him by the waist and suplexing him hard enough to blast a massive crater into the ground.- |
Kazuo -member of Astrea
-Professional Shitbag


-Uses Innocence to form Electric Field Blades that all fly around and stab straight into Angelo's stomach as he suplexes me.
| | |
| --- | --- |
| | -My immense durability prevents the blades from piercing too far into my stomach, and I finish my maneuver despite being stabbed, and start rapidly stomping on Kaz before he can do anything else or recover.- |
Kazuo -member of Astrea
-Professional Shitbag


-Blocks the first few stomps before using Space-Time Magic to create a small portal under Angelo's foot as he stomps, causing his foot to go through it and out another portal formed right behind his head to stomp on himself, and uses the opportunity to get up and send Daft Punk behind Angelo, and channels a great amount of Ripple energy through both me and Daft Punk as we assault Angelo with a Sunlight Yellow Overdrive from both sides, rapid punching him with [ HARDER BETTER FASTER STRONGER ], Strength Magic and Ripple enhanced strength.
| | |
| --- | --- |
| | -Kaz fails to block them and is just stomped further into the ground, but I end up kicking myself in the head because of his portal, but quickly shakes it off and punches Kaz away as he and Daft Punk try to assault me, and since damage between stands and users is shared DF would also be sent backwards.- |
Kazuo -member of Astrea
-Professional Shitbag


-Both me and Daft Punk are sent flying back and I'm sent rolling backwards along the ground before I can recover.- I suppose calling Pompadour here a tough guy would be quite the understatement...-Starts rapid firing projectiles of pure force with Strength Magic along with Flashs and Flash Ajolas, sending out many spheres and large beams of burning light alongside the force balls to form a giant storm of magical projectiles and lasers all firing directly at Angelo.
| | |
| --- | --- |
| | -I'm hit by the storm of magical projectiles and rapidly battered and burned by Kaz's attacks and sent flying into the ground. Angelo slowly stands up afterwards, with his wounds slowly beginning to heal as he glares at Kaz.- |
| | |
| --- | --- |
| | -Appears in front of Kaz and launches a knee at his skull with ridiculous speed and power.- |
Kazuo -member of Astrea
-Professional Shitbag


-Daft Punk appears and is able to block the knee but both of us are sent flying back into the air due to the power of the attack before using Gravity Magic to stop myself in the air. I then use Ala Radon to pick up huge pieces of the land around Angelo along with Aug Al-Hazard to create large spikes that jut out from each land tract before pushing them all with accelerated gravity to smash them into him with incredible force from all sides.-
| | |
| --- | --- |
| | -Activates my stand ability, The Time is Now, and locks my body in time for a single second as all of the spikes crash into me, allowing me to avoid the damage and then smash through the masses of earth afterwards, before the stand ability almost immediately wears off.- |
Kazuo -member of Astrea
-Professional Shitbag


-Uses Dhoruf Luyila to multiply the force of gravity around Angelo many times over to send him crashing down to the ground, approaching as he lands and forms a gravity field around him before using it to slowly crush him as he continues to be weighed down by the heavily increased gravity.
| | |
| --- | --- |
| | -Uses my immense strength to resist the effects of the gravity and sprints at Kaz and throws a spinning Lariat directed at his face with enough force to take his head off.- |
Kazuo -member of Astrea
-Professional Shitbag


-Uses my Innocence to generate electricity that enhances my physical and mental attributes through stimulating my nervous system, allowing me to react faster and dodge the spinning lariat before re-summoning the Electric Field Blades and firing them all directly into Angelo's chest, pushing on them with intense gravity to stab them deeper inside of him in an attempt to pierce any vital organs.-
| | |
| --- | --- |
| | -Summons my stand to knock the blades away, whilst rushing at Kaz and grabbing him, and then powerbombing Kaz into the ground with enough force to shatter all of his bones into a million pieces and turn his organs to mush.- |
Kazuo -member of Astrea
-Professional Shitbag


-Jams my fingers into Angelo's ears and shoots 100,000 volts of electricity straight into his brain, spreading throughout and electrocuting his entire body from the inside, as well as stopping his heart.
| | |
| --- | --- |
| | -Is able to partially resist the electricity and throw Kaz off before i'm completely fried. I then jump literally into the sky, before summoning my Stand and having it hurl me back towards the ground at Kaz, and drops an elbow on his head.- |
Kazuo -member of Astrea
-Professional Shitbag


-Uses Aug Al-Hazard to create a single giant spike of earth that shoots upwards from right next to me as Angelo is about to drop and stabs straight into his head.-
| | |
| --- | --- |
| | -Elbow Drops the spike and smashes straight through it and into the ground with such force that an immense shockwave is created that could blow Kaz away and severely injure him.- |
Kazuo -member of Astrea
-Professional Shitbag


-Quickly creates a portal with Space-Time Magic below Angelo the instant before he makes contact with the ground, sending him out through another portal created high in the sky before flying up at him and using Dhoruf Sabaha to repel him higher into the sky with incredible force, creating smaller portals as he moves up and sending incredibly strong gravity repulsions through them to keep pushing him up higher and higher into the atmosphere.-
| | |
| --- | --- |
| | WHAA? -Repeatedly repelled into the sky.- |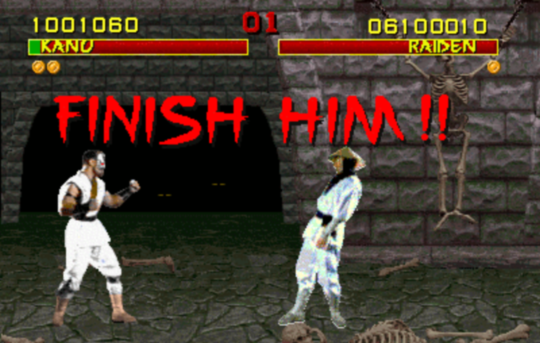 Kazuo -member of Astrea
-Professional Shitbag


-Creates one last portal before Angelo is sent out of my range and flies through it, appearing behind him as he flies up and sends out Daft Punk as the both of us use a Strength Magic enhanced Sunlight Yellow Overdrive to pound the absolute shit out of him, using [ FASTER STRONGER ] on him as we both deliver a final punch, sending him flying back down to Earth. As he's sent hurtling back down to the ground, I use Dhoruf Luyila to multiply the gravity around him as high as I possibly can, causing him to break the sound barrier and a vapor cone to form around his body as he plummets. The absolutely insane speed and force of his accelerated fall combined with the additional damage he takes from [ FASTER STRONGER ], which is still in effect due to me creating a small portal near the predicted drop zone for Daft Punk to stick it's hands through, therefore causing Angelo to still be in it's range, causes his body to be completely annihilated as he crashes into the earth, creating a gigantic crater from the sheer impact of his fall.-
Kazuo -member of Astrea
-Professional Shitbag


-Slowly hovers back down to the ground and falls on my ass, completely exhausted.- ...wonder how everyone else is doin'.
Ad blocker interference detected!
Wikia is a free-to-use site that makes money from advertising. We have a modified experience for viewers using ad blockers

Wikia is not accessible if you've made further modifications. Remove the custom ad blocker rule(s) and the page will load as expected.