This page RP is part of the mission Zodiac. It takes place between the characters of Akuma (LSSJ4) and Leo (NPC). No outside interference are allowed however, things may occur due to stuff that has happened in a separate RP of the same mission.
---
Stumbling upon an open field, Akuma finds himself face to face with a CP-3 member, Leo.
Akuma -member of Dusk
-The Greedy Glutton


You're all gonna pay for what you did too all of those innocent people and children... I'm gonna massacre you! *Gets in stance*
Leo -member of CP-3
-Scarecrow


*runs at Akuma and launches needle like straw projectiles from mouth, they have high piercing ability*
Akuma is pierced.
Akuma -member of Dusk
-The Greedy Glutton


*After being pierced, Akuma flexes his muscles in order to generate a strong shockwave that makes the needles fly out of his skin* It's gonna take more than that to kill me! *Akuma waves his right hand and is suddenly encased in fork armor, he proceeds to use crossuntencile barrage and fires hundreds of small knives, forks, and spoons at Leo that create a large chain of small serial explosions on impact*
Leo is blown back into a tree upon explosions, creating a huge crack. He coughs up blood.
Leo -member of CP-3
-Scarecrow


Ugh *his wounds begin to become stitched up by straw* Shigan *he points his finger at Akuma and fires a piercing shockwave from his finger, following this, his hand turns into straw and binds Akuma, the straw slowly brings Akuma in* Shiganx3 *he fires 3 more piercing shockwaves from his fingertip*
Akuma is blown away and creates a long dirt track and his skids along the grass.
Akuma -member of Dusk
-The Greedy Glutton


*Akuma is blown back and his fork armor becomes severely cracked.* Oh so you wanna play rough? Take this then! *Akuma activates intuition and uses the second haki to augment his next attack drastically* Butter Knife! *Akuma dashes towards Leo and then vertically chops Leo directly in the heart, a knife manifests inside of his body and slices directly through his heart coming out through his back on the other side* Go to hell!
Leo -member of CP-3
-Scarecrow


*Erects a barrier of straw imbued with busoshoku haki completely bringing the attack to a hault, clay bugs begin to crawl around the wall* Katsu.
A huge explosion release explosions sends Akuma further back than he was before. Akuma's injuries however are still minor.
Akuma -member of Dusk
-The Greedy Glutton


*Quickly recovers and hops back up, ready to go* Alright, I guess I should just end this as soon as possible now. We gotta hurry up and get Weiss back! *Activates intuition again, continues to use the second haki, and unleashes the full power of food immersion to enter Full-Power Mode, gains a drastic increase in height, weight, muscle mass, and all abilities are raised tremendously* Spoon Dome! *Claps hands together and erects a massive immensely durable dome around myself and Leo* Butcher Knife! *Points both of my hands into the air and a gigantic butcher knife is formed right above me that scratches the top of the dome* THIS IS THE END!!! *Leaps towards Leo and rams the butcher knife full force into Leo which propels him into the dome, crushing him beneath the impact of the attack and the dome creating a large condensed explosion within the dome, as well as slicing his body in half vertically.*
Leo is sliced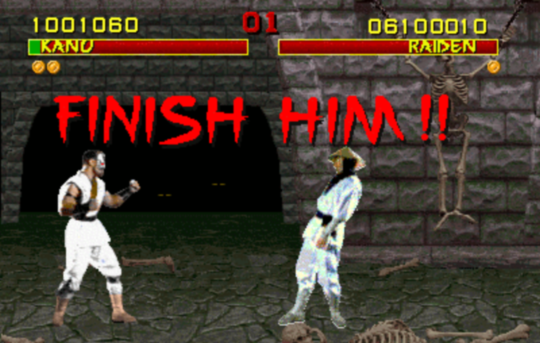 Akuma -member of Dusk
-The Greedy Glutton


I TOLD YOU I WOULD KILL YOU! THIS IS WHAT HAPPENS WHEN YOU KILL INNOCENT PEOPLE! ENJOY HELL YOU FUCKING BASTARD!!! *Activates Conduct of the King: Ultimate Routine on top of all of the other enhancements, causing Leo to literally see his death flash before his eyes to distract him as he is dying, as well drastically increase the power of the next attack even further* TWIN FRYING PAN PUNCH!!! *Jumps at Leo quickly and rams both of my hands full force into each half of Leo smashing them together to crush them beneath my fist creating a titanic explosion that levels the entire area and leaves a deep crater*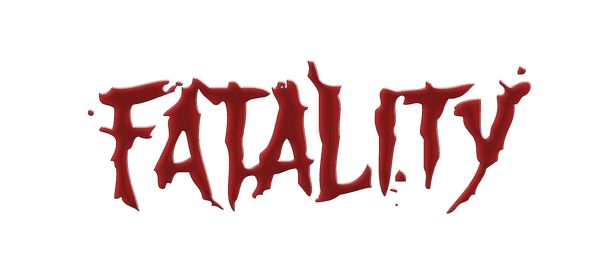 Ad blocker interference detected!
Wikia is a free-to-use site that makes money from advertising. We have a modified experience for viewers using ad blockers

Wikia is not accessible if you've made further modifications. Remove the custom ad blocker rule(s) and the page will load as expected.