This page RP is part of the mission Void's End. It takes place between the characters Youkai and Lust. No outside interference allowed however, things may occur due to stuff that has happened in a separate RP section.
---
Yokai wonders around the streets as he suddenly comes face to face with the dazzling boars sin of Lust.
Lust -member of Void
-Goat


My my, what do we have here? I sense hostile intent in you. -she said as she licked her lips- Are you perhaps one of **them**? -she stood up from the park bench and walked seductively towards Youkai- I'll make you my play toy.
| | |
| --- | --- |
| | I'll be no one's play toy, lady. 'Specially not a dead woman's. -Youkai grinned as he spoke, not moving from where he was standing.- |
Lust -member of Void
-Goat


Oh? And how exactly am I going to die? -she charged up a black ball of prana at her fingertips- Cause I can't think of any possible way... Gandr -fires the ball at Youkai as concentrated beams of prana-
| | |
| --- | --- |
| | Oh, I don't wanna spoil the surprise. -Volumen Hydragyrum shot up into a wall in front of Youkai to block the Gandr Shot.- That would just ruin the fun wouldn't it? |
Lust -member of Void
-Goat


Mystic Code? Impressive. -she began to charge her prana and white dragon slayer magic- You're very interesting -sends a blast of white dragon slayer magic infused with prana-
| | |
| --- | --- |
| | Hm? Complimenting me now are you? -Youkai touched his hand to his Mystic Code in front of him, then using reinforcement to greatly increase it's durability, before firing pieces of the wall at Lust as bullets.- |
Lust -member of Void
-Goat


-uses shadow manipulation to manipulate the shadows of the projectiles and direct them back at Youkai- Maybe I'll keep you -she said seductively-
| | |
| --- | --- |
| | Do some people actually fall for that? -the bulk of Youkai's wall simply absorbed the bullets back into itself, before condensing itself into a sword in Youkai's hand.- |
Lust -member of Void
-Goat


All the people who have are dead.. and no one comes to mind who hasn't. -an arrow appears on Youkai's leg which points upwards, he is suddenly whisked into the air and his brought back down by a beam of prana sent down by Lust-
| | |
| --- | --- |
| | Shit... -Youkai activated his Busoshoku Haki, and also reinforced his body with prana, significantly reducing any damage he would have taken. Youkai then stood after crashing into the ground.- Pretty messed up making false promises like that, y'know. |
Lust -member of Void
-Goat


Baby I've changed -she winked as another arrow (this time on his arm) slowly dragged Youkai towards her- No escape.
| | |
| --- | --- |
| | Aww, for me? -Youkai said with mock emotion, letting himself be dragged towards her.- Not sure this is your smartest move though. |
Lust -member of Void
-Goat


And why is that? -she pulled out a pistol out and loaded it with sea stone bullets-
| | |
| --- | --- |
| | Do you really want to be so close to me? -Youkai, with his other arm, swung his sword through the air, sending a wave of black flames at Lust.- |
Lust -member of Void
-Goat


What on Earth?! -she's hit with the flames and sent stumbling back screaming.-
| | |
| --- | --- |
| | You've been a bit of a disappointment, Lust, I figured we'd be able to have a bit more fun than this, but at least you got your answer to that question of yours. -Youkai pointed his sword at Lust and fired another wave of black flames at her.- |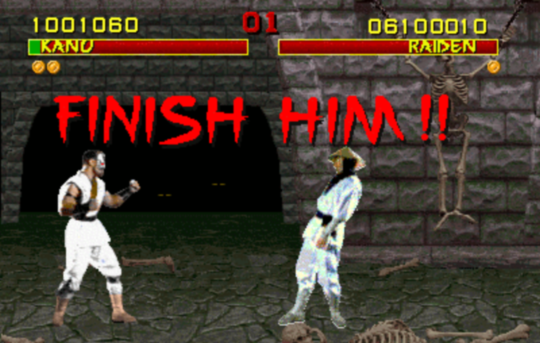 | | |
| --- | --- |
| | But I guess this was all to be expected, you probably aren't used to guys that can make you scream, ehh? -Youkai said with a grin before taking the Sealing Stone given to him by San out of his jacket and sealing away Lust's demon.- |
Ad blocker interference detected!
Wikia is a free-to-use site that makes money from advertising. We have a modified experience for viewers using ad blockers

Wikia is not accessible if you've made further modifications. Remove the custom ad blocker rule(s) and the page will load as expected.